A Brief Intro To Reddit
Reddit is one of the most visited sites in the world and recently it has grabbed sixth place all over the world. It is gaining 542 million visitors every month. You can explain or understand Reddit as an aggregator of content and community-determined.
Reddit is a platform where users submit their posts. Here other users can either upvote or downvote the posts. This is completely based on their likes about the post. If in case a post gets many upvotes, it will to Reddit ranking. When this happens more and more people can see that post. If a post gets more downvotes then it will disappear soon.
Sub-communities (Subreddits)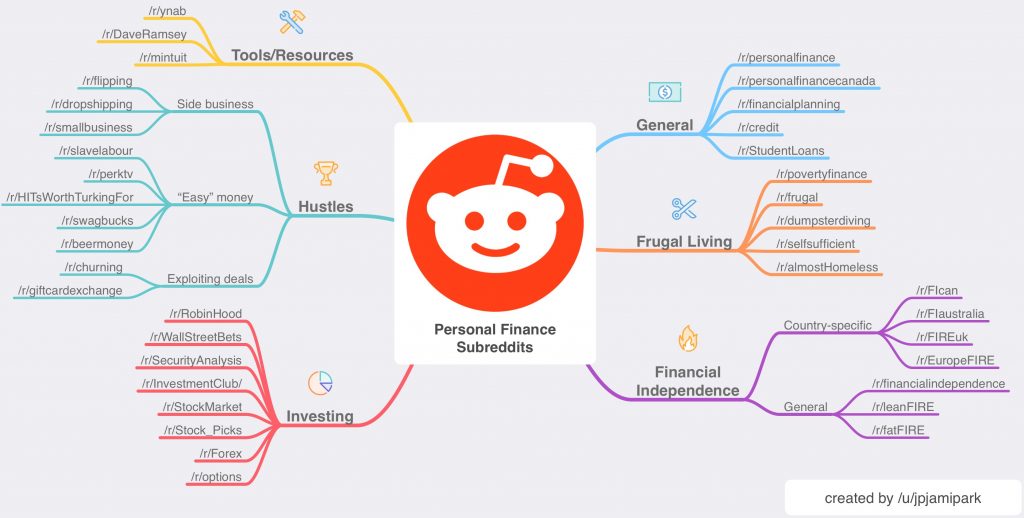 Reddit platform is split based on sub-communities. These are also known as subreddits. The subreddits can be created by any user and it can be based on any subject. For example a subreddit can be very vast such as technology or it can be based on some joke. Every subreddit will get faded to the full Reddit. So, there is a chance that any post belonging to even a small subreddit can reach the front page. There are a set of rules you need to understand before you submit any post in a subreddit. So, before posting anywhere you need to look at the rules of that subreddit. Reddit is very strict when it comes to rules. So, you have to stick to these rules and stop spammers. In simple words, Reddit can be understood as the biggest forum containing a lot of smaller forums.
Demographics
There are plenty of dedicated users on Reddit and the best part of Reddit which most of the users like is, it is very easy to be anonymous on Reddit. All it asks you is your name and email address. Some research conducted on Reddit shows that 67 percent of the users are men. Over 64 percent of the users are aged between 18 to 29. Another thing observed is over 70 percent of the users are white. Hence the research concluded that Reddit users are male, white, and young essentially.
But, it is not easy to get a clear picture here. Since there are plenty of subreddits, demographic distribution cannot be uniform all over the site. Since there is an option to create subreddits on any topic, it is easy that users may get catered. For example, many subreddits are mainly targeted at women. There are some based on countries, ethnicities, and cities. Reddit brings the highest diversity and it is not easy to understand the type of users here.
Reddit concepts
Karma can be understood as gamification. There is a karma score for every user. Through this, you can gauge the quality of their submissions and comments on Reddit. This is completely based on downvoting and upvoting received by them. If your submissions and comments receive a lot of upvoting, your karma easily goes up. Of course, there is no such value to this and you will not receive any prizes. It is all about understanding you are a good user on Reddit or not.
This is nothing but a premium membership offered by Reddit. Of course gold comes with some benefits to its users. Some of them are turning off ads and the option to create subreddits. You can also create some customer avatars if needed. But there is nothing essential for using the site but these are perks. You can gift the gold to any other user. Through this option you can showcase your linking towards other user's comments and submissions. A user can gift gold for any reason but it should be followed by a heartfelt story, great joke, or just because you are feeling generous.
Even though this option was not created on Reddit, it is very popular on the platform today. AMAs are nothing but opening an opportunity. Through this you are saying that you are ready to answer questions. The questions can be anything and everything from other users. The r/lamA is the subreddit dedicated to these AMAs. These options have gained the highest popularity and even celebrities use them.
Even though you can easily stay anonymous, Reddit will be behind you and it will keep track of your activities. The activities include your comments, submissions, and your karma score on the site. It will even keep track of gold you have brought, your subreddits, and your trophy case of achievements.
Even though Reddit looks very simple and straightforward, it is a large and complicated ecosystem . Recently they have rolled out some new profiles where you can choose pictures, add a bio, and write posts on your page. Of course there is nothing to worry about this, but the majority of the users are unhappy since Reddit is becoming more like Facebook now. More than anything, the majority of the users are worried about losing anonymity.…